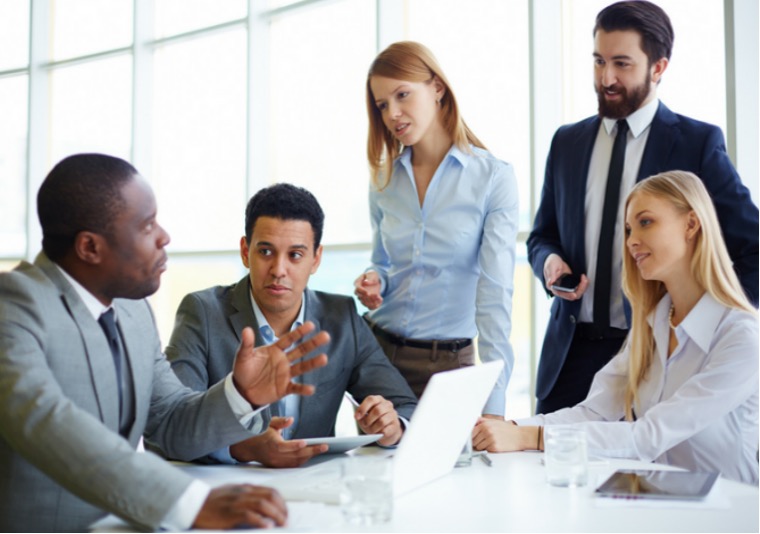 An organization can be strong today, and not remain strong tomorrow.  Is your culture prepared for change, whether purposeful or unplanned? Your team is your most important asset for reaching your business goals and making the difference outlined in your mission and vision. They can be affected by changes in the economy, technology and societal change that can create rapid change and a clash of values. A more diverse group of generations and cultures are working together than ever before. Do you have leaders who are visionaries and your teams will follow?
More important than a plan is your team's ability to change and adapt as needed.  Barriers can exist through silos; departments that focus on their goals and not the broader organizational mission and vision.  How would you survive the unexpected or changes necessary to reach your goals?
Are managers and staff receiving the training, help, and support that they need to grow as professionals and to fulfill their role in the organization? Do you have strong, open, two-way communication that shows that you value your team? Is turnover high and costly within your organization? Job hopping is becoming more acceptable and the unemployment rate is low, making it harder to retain good employees.
Harsany & Associates has created tools to assess the change, your organization's capacity to change, and the stakeholder response. We can analyze the results, provide recommendations for change, and guide you in the planning and implementation of a path forward. We desire to help you navigate change, and to help you to bring your people on board and align your systems so you can meet your mission and goals and bring value to your customers and become a more resilient organization.
We help provide:
A clearer grasp of cultural challenges
An understanding of the challenges associated with change
More satisfied employees
Higher employee retention
Improved internal alignment
Customer satisfaction/Increased revenue
Organizational Resiliency
Increased Productivity