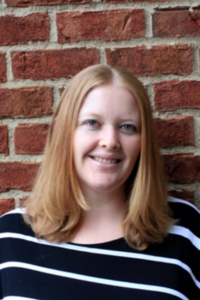 Crystal Yvonne Stitzer, MS 
Project Manager 
Crystal has been involved in project management, data analysis, regulatory compliance and risk management for many years. She started out working in environmental law and sustainability during her graduate internship as a research assistant for the Tennessee Aquarium Research Institute. Upon finishing her graduate program, she was hired as the environmental health and safety coordinator for Southern Adventist University (SAU) in Tennessee.
Crystal assumed SAU's director of risk management position, where she continued to work with environmental compliance and sustainability. She also promoted and monitored safe study and work conditions on campus, including compliance with Federal, state and local regulations. She was responsible for identifying and correcting loss exposures, part of which involved working with government agencies and administering insurance policies, such as property, liability, auto fleet, workers' compensation and student insurance.
After working for Southern Adventist University for seven years, Crystal became a project manager with Harsany & Associates, LLC. We are excited to have Crystal on our team. She is applying her years of experience in technical assistance, her knowledge of environmental compliance and sustainability, and assisting in the management of various programs and projects.
Crystal has a master of science in environmental science, and has a number of professional trainings and certifications. These include environmental compliance, environmental management systems, FEMA multi-hazard emergency planning, FEMA introduction to the incident command system, hazard communication, hazardous materials awareness, safety management institute I and II, OSHA 10-hour general industry safety and health, information security awareness, creative problem solving and strategic thinking, multiple risk management conferences, and multiple American Society of Safety Engineers (ASSE) conferences.