At Harsany and Associates, LLC, we are not only experts in the programmatic and regulatory requirements of funding sources, such as the Community Development Block Grant Program (CDBG) and the Neighborhood Stabilization Program (NSP), we also have years of hands on experience in managing programs and projects necessary to assist you through an integrated approach that includes programmatic, management, and leadership components.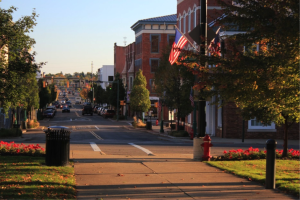 We conduct work in all of the key project/program phases, including research, strategic planning, high level and day to day project/program management, and the evaluation/assessment of project/program performance.
Harsany & Associates, LLC, has extensive experience in dealing with economic and community development issues, from the development of plans and strategies for targeting resources, to answering questions on HUD's CDBG Ask a Question website.
Whether you are a state, a large city, a land bank, a non-profit agency, or a small rural community, we have the experience and expertise that you desire to address your needs. Are you struggling with blight? Do you need a stronger economic development plan? Do you suffer from an aging infrastructure? Are you overwhelmed by the multiplicity of programs, rules and requirements? We can help!